The summit in celebration
Concert of the International Desertif'actions Summit & the Festival of Lands and Seeds
October 07 and 08 at the Espalande du Peyrou in Montpellier
INTERNATIONAL DESERTIF'ACTIONS SUMMIT CONCERT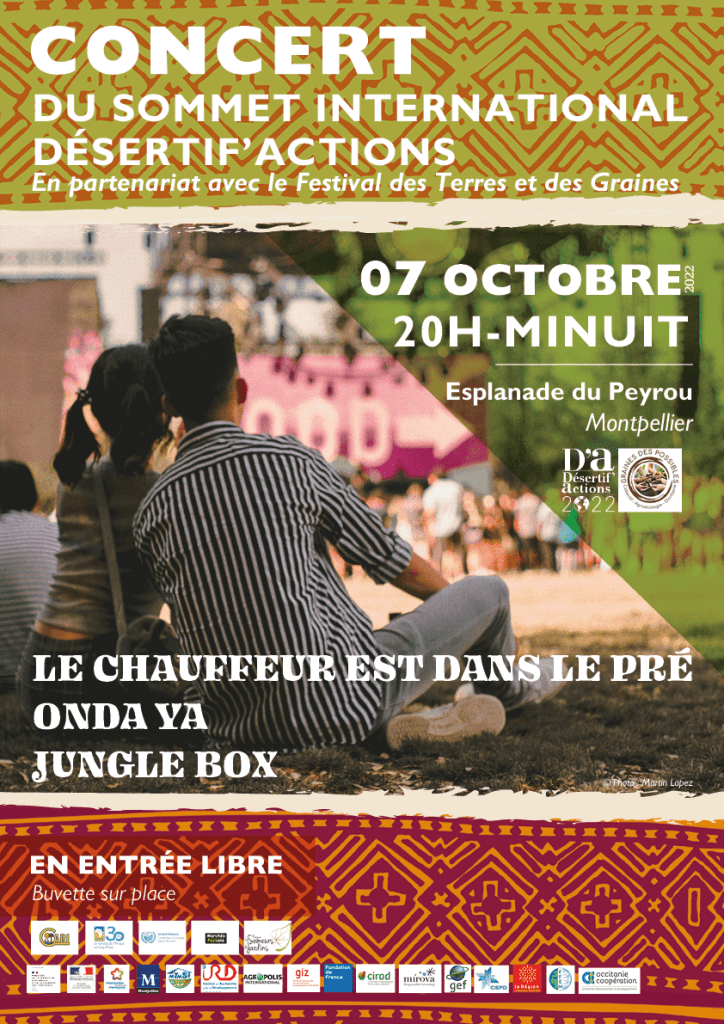 The Concert of the International Summit Desertif'actions, was organized on Friday, October 7th on the Esplanade du Peyrou. This festive evening brought together 3 music groups with world influences: Le chauffeur est dans le pré, with Eastern European influences, Jungle box, with African influences, and Onda Ya, with Colombian inspiration.
FESTIVAL OF LANDS AND SEEDS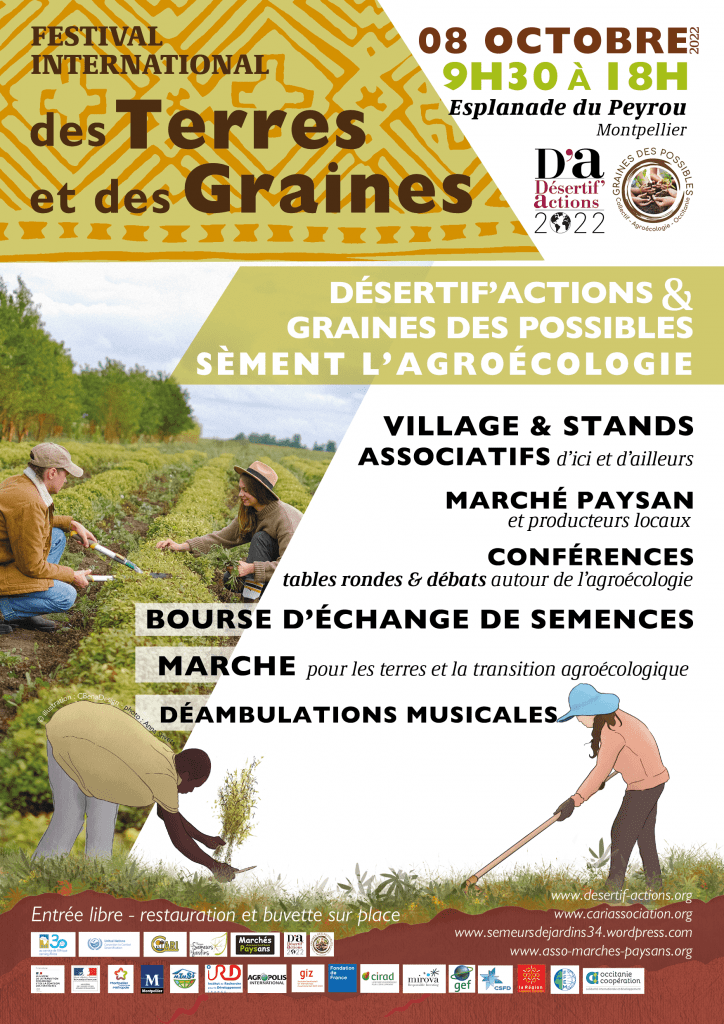 The Festival des Terres et des Graines was held on the Esplanade du Peyrou on Saturday, October 8. This festival, co-organized by the association CARI and the collective Graine des possibles, was an opportunity to meet the associative actors of the South with the associative actors of the Montpellier region.
Several conferences made these actors dialogue on the perspectives of sustainable development allowed in the face of the current climate change and the various challenges that we all face in terms of development of territories in dry areas. Musical animations, exhibitions, practical demonstrations have punctuated this day rich in colors.