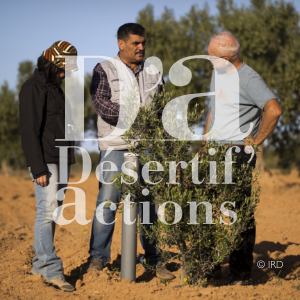 What is Désertif'actions?
Desertif'actions is an international multi-actor dynamic initiated and led by CARI since 2006.
Based on the adage that "several are stronger", this dynamic allows civil societies to consult each other and to prepare joint advocacy that is then brought to the United Nations, in particular to the United Nations Convention to Combat Desertification.
This dynamic is usually centered around a summit organized before the Conference of the Parties to prepare common positions between actors, but can also contain a more complete dynamic with initial actions in countries, online work sessions, port-COP meetings to share results, etc.
Desertif'actions 2022 was organized throughout the year 2022 around 3 phases of consultation focused on the benefits of agroecology to inspire the transition and the paradigm shift needed in agricultural development.
Survey
National Workshops
Webinar
Open Dialogue Sessions
Side Events 
Civil Society Statements
International Civil Society Summit